We've updated our look. We've expanded our footprint.
We'll never change our values.
Gold Bullion Australia has continued to grow to offer you more precious metal investment opportunities. Our group expands beyond Australia to Asia and the UK and now includes:
– Gold Bullion Australia (headquartered on the Gold Coast and located in Sydney)
– Private Vaults Australia (located in Redcliffe, Queensland)
– Gold Stackers (headquartered in Melbourne) and,
– Auctus Metal Portfolios (headquartered in Singapore).
As we continue to expand globally to continually provide you market leading research, storage and trading services, and to reflect our improved service offering, we've created a new umbrella brand, Gold Bullion Australia Group (GBA Group).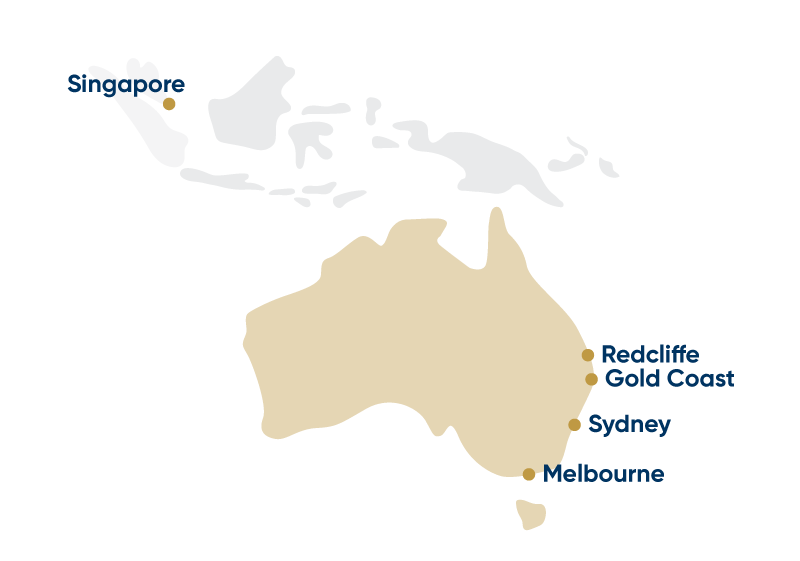 While we've expanded our investment options, services and international footprint our commitment to you is that we will always operate with the values we started with – honesty, transparency and conscience.
As one of the most trusted, professional and easy to deal with providers of solutions for precious metals in Australia, you can rely on the GBA Group to guide and support your investments. Our team is enormously experienced and renowned for, and will continue to provide, very personal, friendly and detailed assistance for both first-time buyers and seasoned investors in precious metals.
The new brand
Over 40 years of precious metal investment experience.
Established in 1980, Gold Bullion Australia Group is an industry leader in precious metals trading. With a longstanding history and strong understanding of gold and silver in addition to the Platinum Group Metals (PGM) market, you'll benefit from our deep knowledge and wide range of investment options.
From our initial retail store on the Gold Coast to our current global network of storage, vaulting, and trading opportunities GBA Group is your destination for gold and precious metal investment.
Our precious metals journey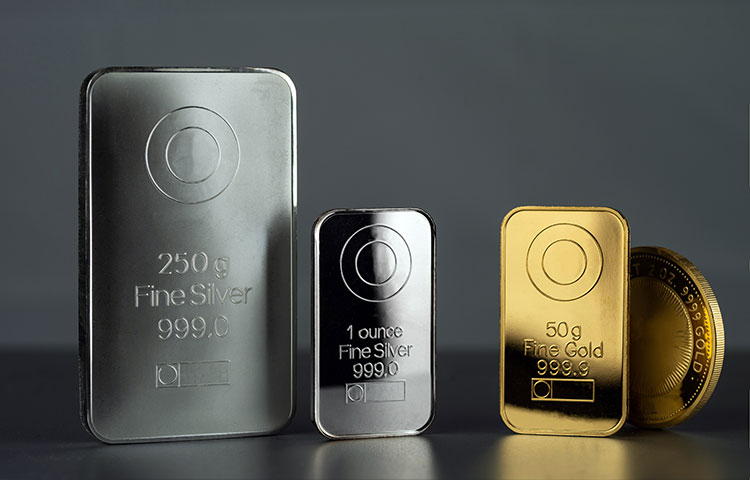 1980
Our extensive history began buying and selling precious metals from a retail store in Broadbeach on the Gold Coast.
2013
As our client base and physical assets grew, we relocated to our custom-built premises featuring one of Australia's largest state-of-the-art, fully custodial, timed-access vaults in an ultra-secure building with 24-hour surveillance.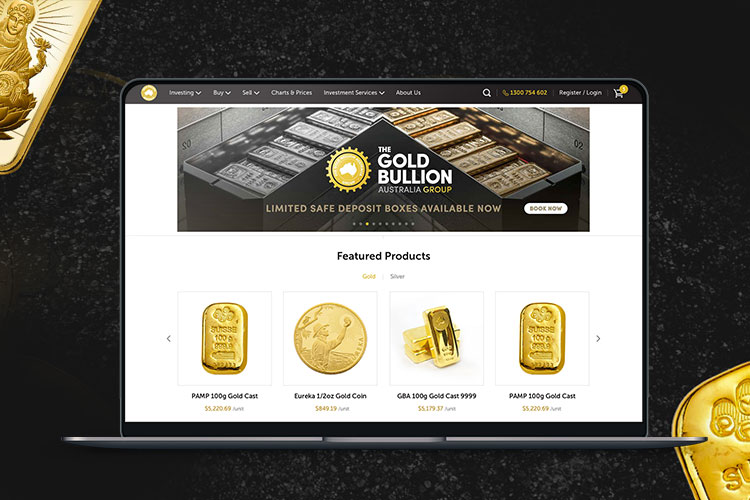 2014
Adapting to the changing online environment, we made accessing gold and precious metal investment more accessible by launching our first E-commerce website
www.goldbullionaustralia.com.au
2018
The first Gold Bullion Australia (GBA) branded gold cast bars were produced by an LBMA accredited Australian refinery.
2018
Platinum Group Metals (PGMs) were added to our product range and we formalised an arrangement with partners, Auctus, in Singapore to allow for offshore metals acquisition and tax-free vaulting opportunities.
2020
Celebrating 40 wonderful years of servicing our clients across Australia and the establishment of The Gold Bullion Australian Group; which includes Gold Stackers Australia and Private Vaults Australia.
2021
Gold Bullion Australia Group created to reflect our wide ranging precious metal storage and investment options and global footprint.
2022
New Sydney Flagship Opened at Lower Ground Floor 343 George Street.
Bullion Trading: Buy or Sell Gold, Silver & Platinum Bars & Coins
Vaulting Solutions: Ultra-Safe, Fully Insured
Safe Deposit Boxes: State of The Art
Understanding the precious metals market.
Physical precious metals have been considered integral to a well-balanced portfolio by investors for hundreds of years. Due to their rarity, gold, silver, copper, platinum, palladium and rhodium have been, and always will be, highly valuable. The limited sources of precious metals combined with their difficulty to mine creates an ever increasing value proposition for investors.
Gold, silver and platinum all have unique properties as an asset class (with Gold now considered a Tier-1 asset class on a bank's balance sheet by The Bank of International Settlements since 2019). An allocation in physical precious metals can help to preserve wealth and enhance the overall performance of your investment portfolio.
Gold Bullion Australia has always understood the wealth creation potential of precious metals. And we've adapted to ensure you have access to all the tools needed to successfully invest. From state-of-the-art custom built vaulting for physical storage, to access to the Auctus Metal Portfolios managed investment fund and our extensive research you'll have everything you need to successfully manage your precious metals investments.
Get the latest insights and data to your inbox.
Your investments. Our trusted platforms.
Whether you're looking for storage and vaulting across the globe, buying or selling physical bullion wholly or partially, or simply looking for an investment fund with historically positive returns, you'll benefit from working with the GBA Group.
Our headquarters are unique and some of Australia's largest, purpose-built fully custodial vaulting facilities featuring a timed access, drive-in, secure delivery bay and discreet client meeting rooms.
Through our online stores across the group, including Gold Bullion Australia, Gold Stackers Australia and Private Vaults Australia, you'll have access to live metal spot prices, historical charts and 24-hour access enabling you to trade an extensive range of bullion, coins, bars and ingots from world-leading brands.
Are you looking for a precious metal managed fund?
Auctus Metal Portfolios offers a physical precious metal investment management system that optimally weights and then periodically balances client's physical precious metal holdings between Gold, Silver, Platinum, Palladium and Rhodium to maximise net returns.
Access an extensive range of bullion brands
We offer a wide range of internationally recognised bullion brands that are familiar to precious metal investors around the world. You'll expand your investment and buying options with an extensive choice across brands as well as denominations, weights and product types.
In addition to a selection of cost effective Gold Bullion Australia branded cast bars produced by a London Bullion Market Association (LBMA) accredited refinery, you'll also have access to stock leading LBMA accredited brands including:

If you're looking to sell your scrap jewellery, GBA Group can also arrange for the processing of non bullion-grade gold such as natural nuggets and alluvial materials.
Contact Us
Preserve your wealth in physical precious metals and take advantage of our 40+ years of bullion experience.